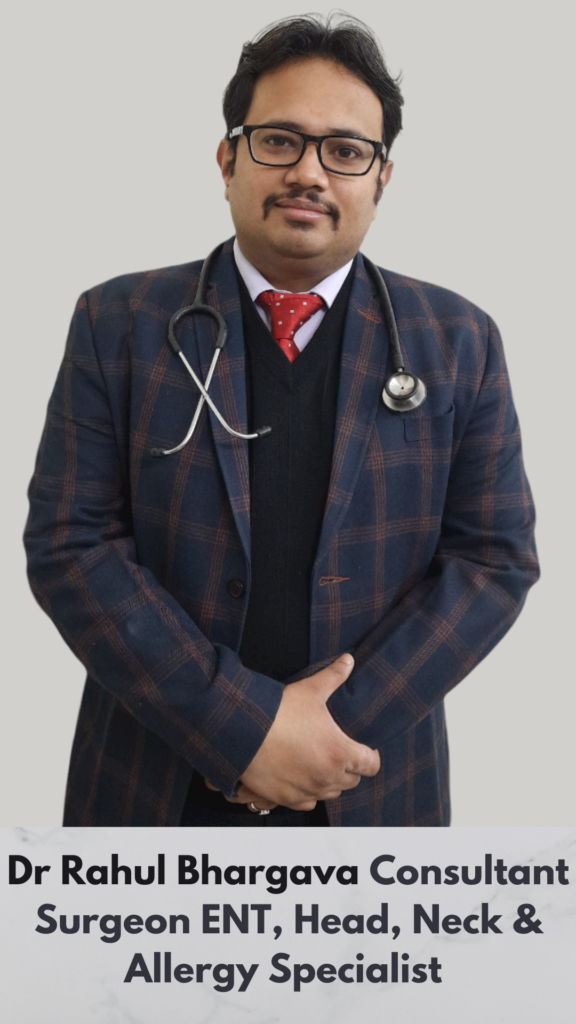 Dr. Rahul Bhargava is an ENT and head and neck surgeon with a excellent track record of successful treatment of challenging cases. His clinical interests include Rhinology, Allergy, Endoscopic Ear Surgery, Obstructive sleep apnea surgery, general ENT to go along with pediatric ENT. Considering his international exposure (abroad training), he is perfectly capable of providing top notch treatment to his patients. He received his basic medical training from Maulana Azad Medical College and Lady Hardinge Medical College, Delhi. He has done fellowship in Rhinology from Seoul, South Korea and specialise in the routine and complicated nasal surgeries.
Dr Bhargava received Rhinoplasty training from Dundee, Scotland and Doncaster, England. He received Obstructed Sleep Apnea and Rhinology training in Korea from Prof. Kim Wan Sung.
Dr Rahul Bhargava received his Allergy training from the prestigious VPCI, Delhi and manages the allergy patients at his centre.
Dr Rahul Bhargava operates in Max Hospital Shalimar Bagh, Jaipur Golden Hospital, Saroj Medical Institute beside others.

With an amalgam of government and private sector exposure with latest technologies, he is able to provide the excellent treatment to his patients.